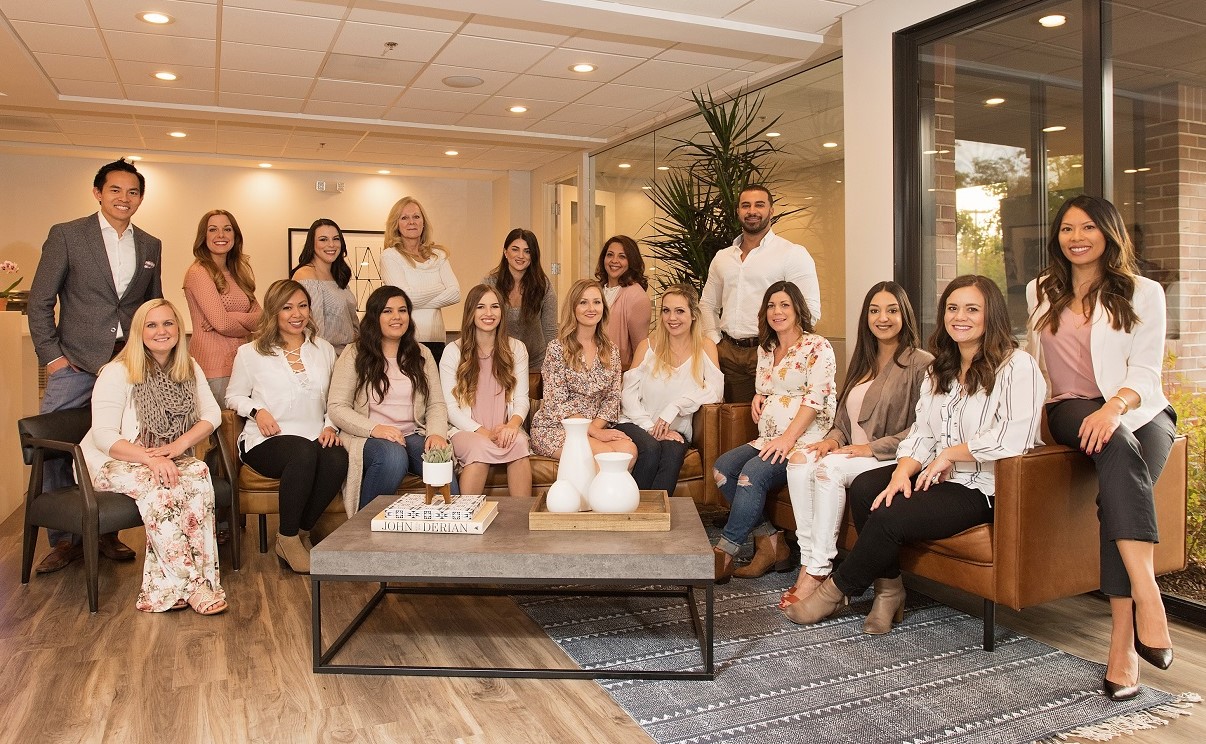 The team at Douglas Dental & Orthodontics is a group of meticulously selected individuals who are great on their own, but when together become an efficient, well-organized, and caring team that makes our patients their number-one priority.
From the instant you arrive to the very last moment when you leave, our attentive and genuine team will do everything within their abilities to make your dental visit as enjoyable, pain-free, and easy as possible.
Diana
Office Manager
I am originally from Sacramento. I graduated from Woodcreek High School in Roseville, and earned my degree from UC Davis. As our office manager, it is my responsibility to supervise our staff and oversee daily office operations in order to keep the practice running smoothly and efficiently. I love getting to know our new patients on a personal level and learning more about our current patients. We have an awesome staff and great doctors. I laugh every day and feel so fortunate to be around such wonderful people.
In my free time, I enjoy running, hiking, camping, traveling, and if I haven't done it, I can't wait to do it! I'm also pretty good at foosball!
Kelly
Registered Dental Hygienist
By taking radiographs, cleaning teeth, and providing oral hygiene instruction, I am able to help improve and maintain my patients' oral health for a lifetime. Getting to know each patient on a personal level and learning about their interests are just two of the reasons why I love my job. Our team is genuine, honest, and caring. We all care about each other, as well as each one of our patients. We all strive to treat everyone with respect and provide the best possible dental care.
I have been married to my husband Tadd for five years, and we just purchased our first home together. We met while attending Arizona State. When I have free time, I enjoy soccer, reading, and doing DIY projects.
Taylor
Registered Dental Assistant
My favorite part of my job would have to be meeting new patients and making them feel welcome and comfortable in our office. I also really enjoy working with such a great group of people. From our dedicated staff, to our energetic and unique patients, everybody has a hand in making Douglas Dental and Orthodontics such a fun place to be.
In my free time, I enjoy watching basketball, dancing, and being with my husband and our son Elijah.
Monica
Registered Dental Hygienist
It is my pleasure to guide patients in their journey to oral health utilizing regular dental exams/cleanings and oral hygiene education. I really enjoy interacting with patients and teaching them how to take care of their beautiful smiles. I also love working with my amazing team! We all help each other and have a common goal: to provide the highest level of care possible to our awesome patients. Dr. Dao. Dr. Thompson, and Dr. Lyons lead by example and have created a friendly and open environment in the office.
When I'm not at the office I enjoy being active, relaxing with family and friends, and cooking. I recently gained a new companion: a six-year-old black lab, Stella, who just stole my heart!
---